1 Bottle: £9 - £12

Please contact us with other enquiries for bulk orders.
Club rates can apply.
Session in a Bottle
By Swim for Tri
Teaching Points
Explanations
PULL WITH THE HAND & FOREARM
The earlier you can 'expose' the surface area between your fingertips and elbow in a vertical alignment the sooner you will go forwards. Pull with the full arm i.e., pivot from the shoulder rather than the elbow and you will go upwards. Pivot at the wrist and keep the forearm horizontal and the arm will slide under the body with little effect pulling you forwards. You may have heard of EVF – early vertical forearm – this is exactly what you are looking for.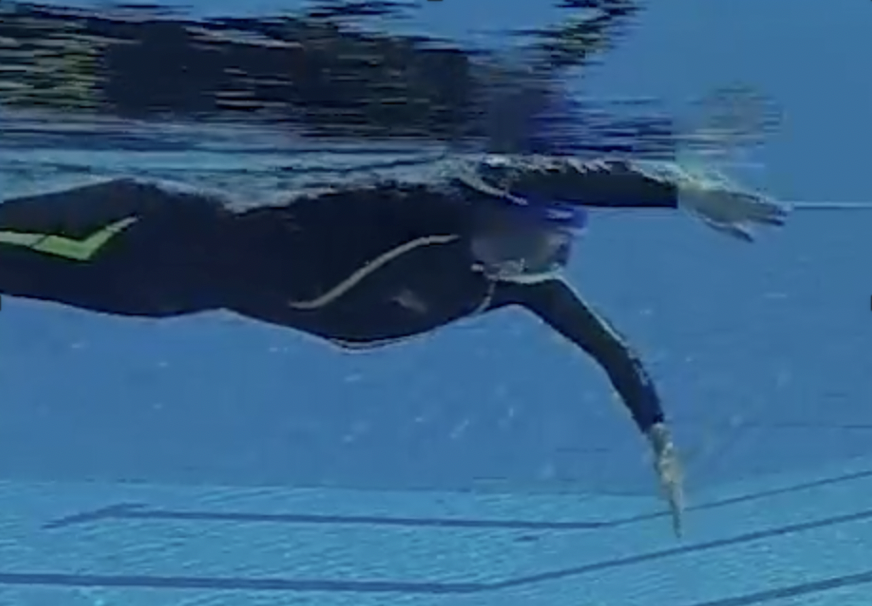 HEAD STILL UNLESS BREATHING
What we mean here is that unless you are turning to breathe (or lifting to sight in open water) the head should remain rock solid still. Any untoward movements will throw the stroke around, keep you off balance and make it very hard to swim straight. If you get a chance of a quiet lane, try to swim on top of the black line on the bottom of the pool and look down at it to help.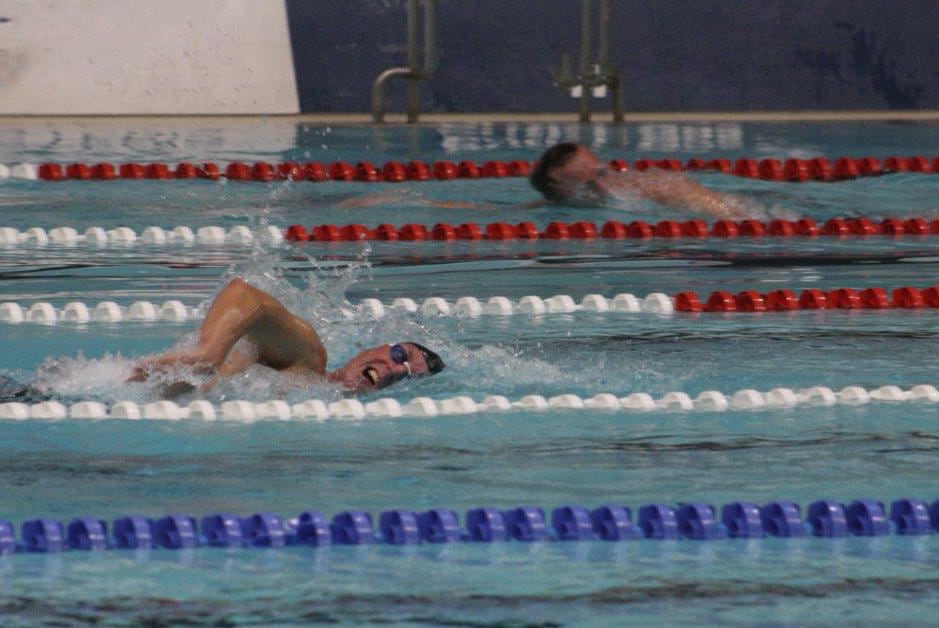 KICK SMALL & POINT TOES BACK
The movement at the hips needs to be tiny (think mm), even a small movement (cm) at the hip will travel to the feet and have the legs sweep outside of the body disturbing your streamline. Keep the toes pointing towards the wall you are swimming away from for best streamline. Having the big toes lightly brushing each other will also help.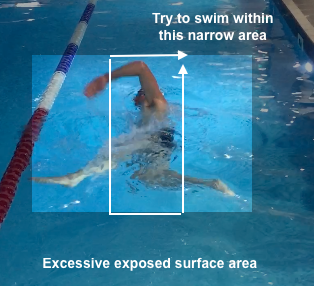 NARROW YOUR PROFILE
You do not have to be a swim coach to think about how to swim well. You name it, boats, submarines, fish, whales, sharks! They are all streamlined with minimal bits sticking out. If ever you are unsure just remind yourself, can I be smaller/narrower/present less surface area to the oncoming water. Rotating the upper body with the TORPEDO DRILL is one of the best ways to implement this concept.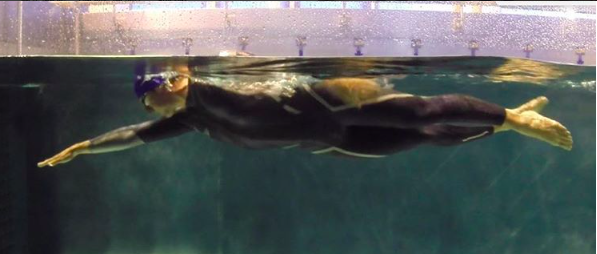 STREAMLINE!
Mentioned above but think about hiding the hands behind the fingers as they drive forwards on entry, hide the arm behind the hand, rotate the shoulder towards the chin to close down the gap at the collarbone. Hide the toes behind the feet, the feet behind the legs, the legs behind the body. The smaller you swim, the less drag you create.
ANCHOR THE HAND, PULL YOURSELF PAST IT
Related to EVF, since we swim in a liquid, we often lose sight of this aim. Elite swimmers will 'anchor' the hand/forearm in that vertical forearm position mentioned and with the use of the legs kicking and body rotating the swimmer will travel past the anchored hand. It should exit in pretty much the same position it entered. Hence why Olympians have stroke counts in the low 30s for 50m.